Forest Service Admits Fire Retardant Use Violates Clean Water Act
Declines to reduce usage of the chemical pollutant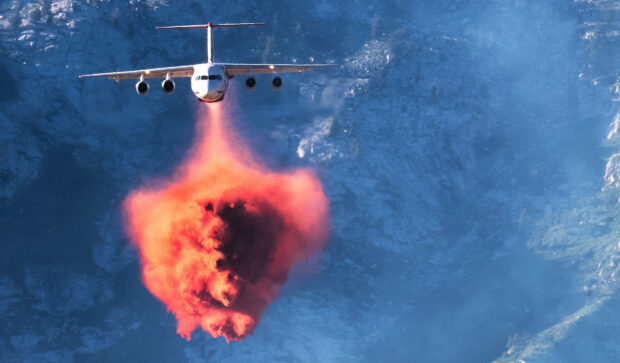 The preliminary response to FSEEE's fire retardant lawsuit acknowledges that the Forest Service is acting illegally but then "denies each and every allegation of the [FSEEE] Complaint." The FSEEE lawsuit alleges illegal discharge of aerial fire retardant into Waters of the U.S. in violation of the Clean Water Act.
The Forest Service response, filed by the U.S. Justice Department, admits:
"The Forest Service has discharged aerial fire retardant into navigable waters … without a National Pollution Discharge Elimination System permit."
The Forest Service and its cooperators have discharged, and may in the future discharge, fire retardant from aircraft into navigable waters without an NPDES permit."
"If fire retardant enters a waterway, direct effects could include … lethal and sub-lethal effects on aquatic species."
The Forest Service has indicated that it plans to seek a "general permit" from the U.S. Environmental Protection Agency (EPA). A general permit would allow the Forest Service to avoid NPDES reviews and continue to dump toxic fire retardant in water and on sensitive ecosystems.
FSEEE Executive Director Andy Stahl believes the Forest Service plan is questionable. "We don't think the Clean Water Act countenances that level of pollution," he said.
Since the Forest Service will seek a general permit, the judge could halt the proceedings to allow time for the permit to be approved or denied. If so, FSEEE may seek an injunction to halt aerial retardant use where it could pollute waterways.
The Forest Service continues to cite a 2011 letter from the EPA as an excuse for failing to obtain an NPDES permit as required by the Clean Water Act. However, the agency's court filing acknowledges states, Tthe Forest Service admits that an EPA letter cannot amend the Clean Water Act."