Andy Stahl Discusses Retardant Lawsuit on Public Radio
'Think Out Loud' features interview with FSEEE Executive Director.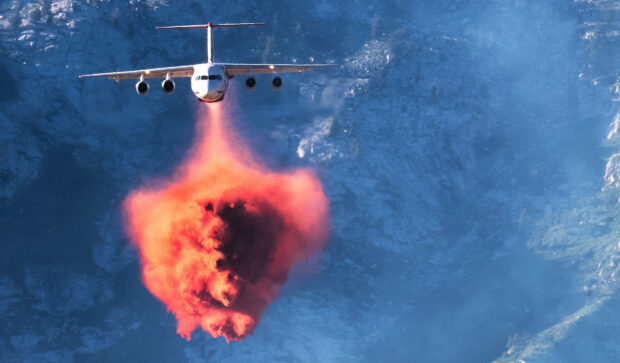 Our fire retardant lawsuit against the Forest Service continues to attract media attention. Today, Oct. 25, Dave Miller interviewed FSEEE Executive Director Andy Stahl for Think Out Loud, a live radio program produced by Oregon Public Broadcasting.
Our lawsuit is based on violations of the Clean Water Act by the Forest Service, which has repeatedly discharged aerial fire retardant into waterways. But as Andy said on the air, "Because of that lack of evidence that retardant makes any difference in wildfire outcomes, that's why we're suing."
"What are the problems that you see that come from the use of these chemicals?" Miller asked.
"Fire retardant is fertilizer. It's ammonium phosphate," Andy replied. "The Forest Service … dumps fertilizer directly in the streams that flow through the national forests. Doing so kills fish. This fertilizer turns into ammonia in the water, and ammonia is highly toxic to fish."
Andy mentioned an incident near Bend, Oregon, where a "retardant drop was made next to a fish hatchery. Thousands of fish were killed. That stream took years to recover. … If you want to fight fire from the air, why not just dump water?"
"Would you support that?" Miller asked.
"It's an open question whether fighting fire from the air makes any difference at all," Andy replied. "But it's a lot safer to do that experiment with something that isn't toxic. So if firefighters feel the need to continue employing an air force to fight fire, then dump the water and leave the retardant at home."
Click here for the complete interview.