Victory: Post-fire Forests Reopening in Oregon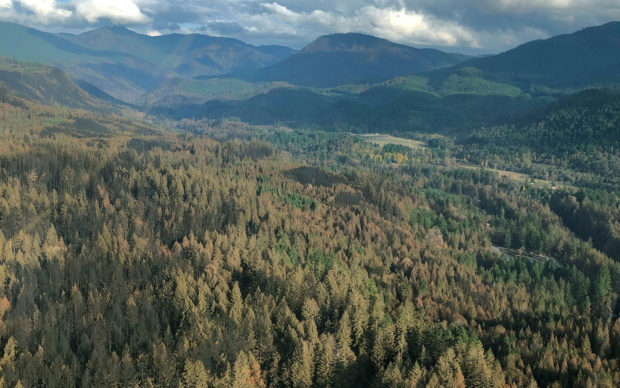 During the 2020 and 2021 fires in Oregon national forests, the Forest Service issued closure orders in the affected areas. But once the fires were extinguished, closure orders were extended, ostensibly to protect the public from the risks posed by so-called "danger trees."
Using the excuse of public safety, Willamette leadership attempted to implement an aggressive logging plan. FSEEE told the Forest Service the plan was illegal, and Dr. Travis Heggie, former public risk management specialist for the National Park Service, explained that the odds of anyone being underneath a backcountry tree at the precise moment it falls are inconsequential.
Judge Michael McShane agreed, and our victory saved thousands of acres of critical wildlife habitat as well as the fertile ground that will nourish the next generation of old-growth forest. But the court ruling did not fully resolve the Forest Service closure orders.
The response from Pacific Northwest Regional Forester Glenn Casamassa completes our victory. Casamassa has issued a new directive that reads, "Restoring access is a high priority for the Forest Service." The directive rescinds two regional Forest Service manual supplements "focusing on Danger Trees."
Even so, having mistakenly claimed that dead trees are a public safety hazard (to justify logging them), the Forest Service is finding it difficult to admit it was wrong. Casamassa's directive simply directs the "Regional Leadership Team" to consider "all relevant factors and risks and all the purposes for which we steward the nation's forests." The directive also encourages "all staff to focus on actions that can be taken now" to provide "improved access to national forest lands this field season."
Responses vary by Forest. The Umpqua National Forest announced that most of the previously closed areas associated with 2021 wildfires are now open, Keeping only three sections closed. "The Umpqua National Forest thanks the public for their patience while the larger closure has been in effect for public safety," said Forest Service spokesperson Chris Bentley, crediting volunteers and U.S. Forest Service staff members with getting the areas reopened, even though "danger trees might still fall."
The Willamette Forest responded by preparing an Environmental Assessment (EA) for the "2020 Fire Affected Road System Risk Reduction Project." Still espousing the unfounded hazards "posed by fire-killed and injured trees," the EA proposes logging 75% fewer acres than the original plan.
This demographic shift means that, instead of authorizing a logging project that will add cash to its slush fund, the Forest Service will have to pay to have trees removed. Apparently, the Forest Service would prefer to pay its timber industry cronies to cut a few scorched trees than to admit it was acting illegally in the first place.