Toxic Algae and Fire Retardant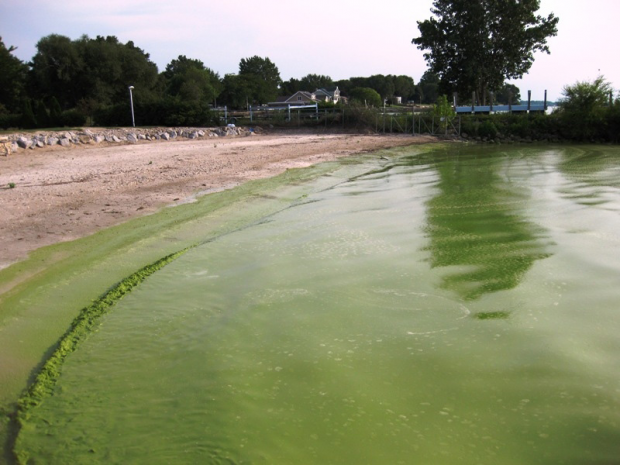 Authorities are looking at toxic algae as a likely cause in the mysterious deaths of a family and their dog while hiking in the Sierra National Forest. The family was reported missing when they failed to return home, and their bodies were discovered the next day. The California State Water Resources Control Board believes the family may have been exposed to toxic algae blooms. In freshwater lakes and rivers, these blooms are caused by cyanobacteria, originally known as blue-green algae.
As reported in the Fresno Bee, Blair Robertson, a State Water Board spokesperson, said, "Our staff is conducting testing of the waterways near where the bodies were located and will make the lab results available to the public as soon as we get them. Autopsies were to be conducted earlier today and we await those findings. Our sincerest condolences to the family and friends of the deceased."
Multiple news outlets are reporting that state maps of the area where the family's bodies were found warn people to stay away from the water and the algae, and the Sierra National Forest posted a toxic algae alert sign in June at a trailhead in the area.
According to the Bee, 'The California Department of Public Health said harmful algae can also cause diarrhea, vomiting, and "harm to the liver, kidneys, or nervous system if the toxin levels are very high." The Health Department also said it also found "some evidence that dried algal mats can produce measurable toxin in the air."
The Bee also quotes the U.S. Environmental Protection Agency, which has identified harmful algae blooms as a "major environmental problem." In addition to sunlight and slow-moving water, these blooms need specific nutrients – nitrogen and phosphorus – which raises an unsavory possibility.
Fire retardant contains some of those nutrients, and as FSEEE Executive Director Andy Stahl told the Bee, aerial fire retardant is known to trigger algae blooms, and retardant was used to fight the 2018 Ferguson Fire that burned in the area where the family's bodies were found.