FSEEE Opposes Natural Gas Pipeline in Oregon
FSEEE is weighing in on a controversial proposal to build a high-pressure natural gas pipeline that would span a wide stretch of southwest Oregon, including portions of three national forests. Our argument? It's illegal, plain and simple.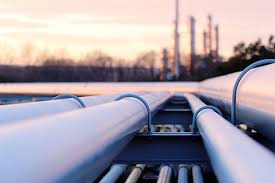 When Congress created our national forest system, it listed specific purposes for these public lands—outdoor recreation, range, timber, watershed, and wildlife and fish purposes. The law says that other uses of national forests are allowed only if "the proposed use cannot reasonably be accommodated on non-National Forest System lands."
Pembina, a Canadian company, wants to build a 229-mile pipeline that would end at an export terminal near the city of Coos Bay. The "Pacific Connector" pipeline would deliver gas from the Rocky Mountains for export to Asian markets.
In a July 5 letter
 to the Federal Energy Regulatory Commission (FERC), FSEEE Executive Director Andy Stahl argued that Pembina's plans to cross portions of the Winema, Rogue River and Umpqua national forests violate the National Forest Management Act and the National Environmental Policy Act.
In his letter, Andy points out that the pipeline could be placed on non-national forest lands, thus avoiding impacts to mature forests, waterways and sensitive species.
Many private landowners also oppose the $10 billion project, which would also require permits from several state agencies. FERC has issued
a draft environmental impact statement
on the project that is more than 1,000 pages long.