Controversial Utah Ski Expansion On Hold—For Now
The owners of a small Utah ski area have apparently withdrawn a request for a Forest Service permit that would clear the way for a major expansion into a roadless area of the Uinta-Wasatch-Cache National Forest.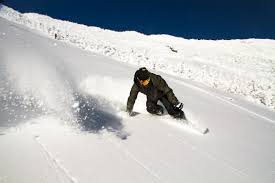 Last year, Mountain Capital Partners, owners of the 140-acre Nordic Valley ski area, unveiled plans to expand the facility to 2,800 acres. Company officials also proposed building a 4.3-mile gondola that would carry skiers from North Ogden to the ski area. The gondola would be among the longest in the world.
The company launched a website and held several public meetings about the expansion but never submitted a formal proposal to the Forest Service, which would need to issue a special-use permit before any construction could occur.
Forest Service District Ranger Sean Harwood told the (Ogden) Standard-Examiner newspaper that company officials withdrew their request for a permit "before we could give them an official response. Our official talking point is they pulled the proposal and that's the end of it."
Company officials, however, said they remain committed to the expansion, although they have not spelled out their intended course of action. Harwood told the newspaper that the Forest Service was close to issuing a response to the company's request for a permit, which would likely be a denial.
In addition to constructing the gondola and greatly expanding the ski area's footprint, company officials planned to build 12 new chair lifts. The area currently has three chair lifts.