Judge Blocks Drilling Over Climate Concerns
In a ruling that could reverberate across federally managed lands, a U.S. district court judge on Monday found that the Bureau of Land Management must take climate change into account when deciding whether to approve leases for oil and gas drilling.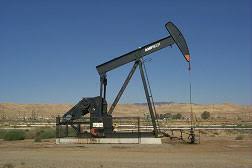 U.S. District Judge Rudolph Contreras ruled that BLM officials did not do enough to consider the impacts of greenhouse gas emissions when they approved leases for drilling on more than 300,000 acres in Wyoming.
Contreras ordered a halt to the drilling until the BLM completes a more thorough analysis.
The judge also ruled that BLM officials must address the cumulative impacts of greenhouse gas emissions from oil and gas drilling on all federally managed lands, rather than focusing on the possible impacts of individual projects.
"Given the national, cumulative nature of climate change, considering each individual drilling project in a vacuum deprives the agency and the public of the context necessary to evaluate oil and gas drilling on federal land before irretrievably committing to that drilling," Contreras wrote.
The lawsuit was filed by the groups WildEarth Guardians and Physicians for Social Responsibility.
"It's high time the federal government was held accountable for the costs of sacrificing our public lands for dirty oil and gas," said Samantha Ruscavage-Barz, WildEarth Guardians' managing attorney. "This win demonstrates the Trump administration can't legally turn its back on climate change."