Job Satisfaction Drops Among Forest Service Employees
The Forest Service is among the least popular agencies to work for in the federal government, according to an annual survey of public employees.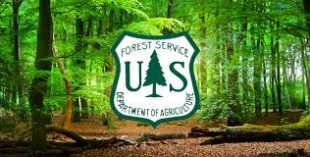 Just under 53 percent of Forest Service employees are satisfied with their jobs, according to the 2018 "Best Places to Work in the Federal Government" report. That's a drop of more than seven percent from the 2017 survey.
The Forest Service ranked 361 out of 415 federal agencies that are housed under larger departments. The Forest Service's parent agency, the Department of Agriculture, logged the largest decline among 17 large government agencies. Job satisfaction in the department dropped from 65.9 percent in 2017 to 59 percent this year.
The survey was conducted from April through June by the nonpartisan Partnership for Public Service. The rankings were released earlier this month.
Overall, 59 percent of nearly 500 agencies surveyed reported a drop in job satisfaction. That's a marked decline from the previous three surveys, all of which logged improvements in employee morale in more than 70 percent of federal agencies.
Many top government positions remain vacant under the Trump administration. The lack of leadership is a key component in the decline in job satisfaction, according to Max Stier, president and CEO of the Partnership for Public Service.
"One part of our government has agencies with committed leaders who are fostering high and improving levels of employee engagement," Stier said. " The other part of our government is handicapped by a lack of leadership that has led to static or declining employee engagement."
Other land management and wildlife agencies also saw declining morale in 2018.
Job satisfaction among U.S. Fish and Wildlife Service employees dropped more than 4 percent. The Bureau of Land Management logged a drop of just over 1 percent, as did its parent agency, the Department of Interior.