Forest Service to Give Nestlé New Permit
The Forest Service yesterday agreed to issue a new permit to Nestlé, allowing the world's largest water-bottling company to continue to remove millions of gallons each year from a creek on California's San Bernardino National Forest.
Joseph Rechsteiner, district ranger for the Front Country Ranger District, signed a decision memo yesterday authorizing a new special-use permit for Nestlé. The company extracts more than 62 million gallons a year from Strawberry Creek on average, according to a state water board report.
The Forest Service last issued a permit for the water extraction in 1978. Nestlé has been operating under the terms of that permit ever since, even though it expired 30 years ago.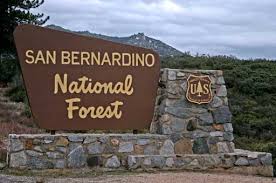 In his decision memo, Rechsteiner found that Nestlé is in "full compliance" with the 1978 permit and that the operations do not violate the San Bernardino National Forest's management plan. However, the memo acknowledges that Nestlé's operations have an impact on the Strawberry Creek watershed.
"Studies completed by Nestlé and validated by Forest Service field work have demonstrated that the current water extraction is drying up surface water resources (springs and streams) that would have normally been perennial water resources," the memo says.
The decision memo calls for Nestlé to undertake further studies in coming years to examine the impacts of the flow reductions. It also calls for maintaining minimum stream flows at two locations.
Late last year, California water regulators released a report finding that Nestlé is extracting far more water from Strawberry Creek than it is entitled to. The report, issued by the California State Water Resources Control Board's Division of Water Rights, found that the company may only have the right to withdraw about 8.5 million gallons each year.
Two years ago, conservationists sued the Forest Service over Nestlé's operations. A settlement agreement reached earlier this month required the agency to decide whether to issue a new permit within 30 days.
Conservationists were quick to condemn the new permit.
"The limited mitigation measures don't appear adequate to prevent Nestlé from destroying plants and wildlife that have relied on Strawberry Creek for thousands of years," said Lisa Belenky, a senior attorney for the Center for Biological Diversity, one of the groups that sued the Forest Service.
The permit would authorize Nestlé to continue its operations for three years with two discretionary one-year extensions.