Agency Must Decide on Nestlé Permit
Forest Service officials in California must decide within a month whether to reissue a permit to Nestlé to withdraw water from the San Bernardino National Forest, according to a settlement agreement reached last week.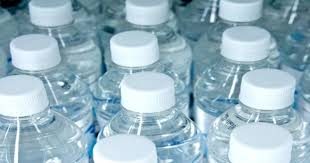 Nestlé extracts millions of gallons of water from Strawberry Creek to sell in bottles under a Forest Service special-use permit that expired in 1988. Late last year, California water regulators released a report finding that Nestlé takes far more water than the company is entitled to.
Since 1947, Nestlé and its predecessors have extracted an average of more than 62 million gallons from Strawberry Creek each year, according to the report, issued by the California State Water Resources Control Board's Division of Water Rights. Investigators with the state agency found that Nestlé may only have a right to withdraw about 8.5 million gallons each year.
Conservationists sued the Forest Service over the water withdrawals two years ago. The settlement agreement requires the agency to decide about whether to issue a new permit to Nestlé within 30 days.
"If the Forest Service issues a new permit that again prioritizes Nestlé's obscene profits over ensuring sufficient water remains to protect this fragile ecosystem — that will NOT be a viable solution," said Eddie Kurtz, executive director of the California-based Courage Campaign Institute, which is one of the groups that filed the lawsuit. "This fight will be far from over."