Tahoe Snowmobile Proposal Sparks Hostile Response
A Forest Service plan to regulate snowmobile use on California's Tahoe National Forest is generating heated responses from those who want free rein to ride the machines where they wish.
Some of those who have voiced support for placing limits on where snowmobiles can go on the national forest have received threatening emails laced with slurs.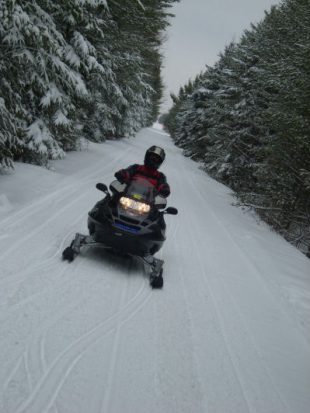 "This is the first time I've encountered people looking at what other people have commented and finding those people and harassing them," Tahoe National Forest Supervisor Eli Ilano told the Reno Gazette Journal. "It is discouraging because it is not promoting public discourse on the topic."
The Forest Service launched its "Over-Snow Vehicle Use Designation Analysis" after reaching a settlement with three advocacy groups that sued the agency in 2011 for failing to regulate snowmobile use in the Sierra Nevada.
Four other national forests in California are also developing snowmobile management plans under the settlement agreement—the Lassen, Eldorado, Stanislaus and Plumas national forests.
Forest Service officials released a draft environmental impact statement for the Tahoe National Forest in April. That document examines five alternatives.
The agency's preferred alternative calls for allowing snowmobiles to use almost half of the national forest—more than 400,000 acres—when there is sufficient snowpack, typically at least 12 inches. That represents a 36 percent decrease from the total area of the national forest that is currently open to snowmobiles.
Tahoe National Forest officials received more than 2,000 comments on the plan. A final decision is expected early next year.