Forest Service Scales Back Environmental Review of Mining Near Boundary Waters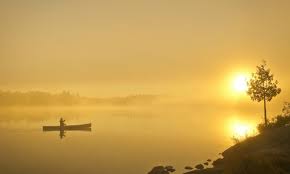 The Forest Service is scaling back an environmental review of proposed mining in northern Minnesota in a move that critics say could threaten the Boundary Waters Canoe Area wilderness.
Instead of conducting a full environmental impact statement, the Forest Service will conduct an environmental assessment of proposed mining on the Superior National Forest.
Under the Obama administration, Forest Service officials said they had serious concerns that a copper mine on the edge of the wilderness could produce toxic runoff. On Friday, however, agency officials announced they were shelving the intense analysis in favor of a less-detailed environmental review.
Twin Metals, a wholly owned subsidiary of the Chilean mining firm Antofagasta, wants to build a massive copper and nickel mine near Ely.
Minnesota Gov. Mark Dayton, in a statement, condemned the Forest Service's action, accusing the Trump administration of "putting the financial interests of the Chilean mining conglomerate, Antofagasta, ahead of protecting the Boundary Waters Canoe Area for generations of Minnesotans and other Americans."
The purpose of the environmental review is to help federal officials determine whether 234,000 acres near the wilderness should be open for mining. Forest Service officials said they expect the review to be completed by the end of the year.
A moratorium against mining in the area is scheduled to expire in January 2019.