Agency Approves Atlantic Coast Pipeline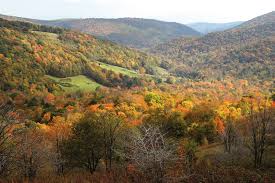 The Forest Service has approved a controversial natural gas pipeline that would cut across two national forests in the Appalachian Mountains.
Conservationists vowed to challenge the agency's approval of the Atlantic Coast Pipeline, which would span more than 600 miles, including 21 miles that would cross the George Washington and Monongahela national forests.
They accused Forest Service officials of flip-flopping on the pipeline proposal.
"For the last two years, the Forest Service has been clear that (pipeline) developers did not provide the agency with enough information to make a decision on this project," said Greg Buppert, senior attorney for the Southern Environmental Law Center. "Serious questions remain about whether or not the pipeline can be built safely through the steep, unforgiving terrain of the Appalachians, but the agency abruptly changed course and approved the project."
The agency issued its decision on Friday. The pipeline's developer, Virginia Dominion Energy, will start cutting trees within days, according to the Forest Service, and will start building the pipeline next spring.
Tony Tooke, who was southern regional forester at the time, signed a draft decision approving the pipeline in July. A month later, Trump administration officials promoted Tooke to Forest Service chief.