Battle Over Wolf Creek Continues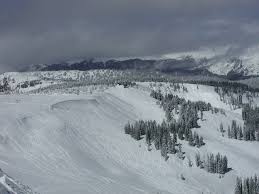 A three-decade battle over an upscale resort community that a Texas billionaire wants to build high in the Colorado Rockies isn't over yet.
B.J. "Red" McCombs has long sought permission to construct the massive Village at Wolf Creek development at the base of the Wolf Creek Ski Area. It could house as many as 10,000 people.
Two years ago, the Forest Service approved a land swap next to the proposed community that would allow developers to gain road access to the site. Last spring, however, a federal district judge ruled that the Forest Service's approval of the exchange violated the National Environmental Policy Act.
On Friday, McCombs' company, Leavell-McCombs Joint Venture, filed an appeal of the district court decision with the 10th Circuit Court of Appeals.
Conservationists, who have long opposed the development, vowed to continue to fight the proposal.