Forest Service Tweaks Wyoming Logging Plan
The North Savery project would impact about 14 miles of the Continental Divide National Scenic Trail.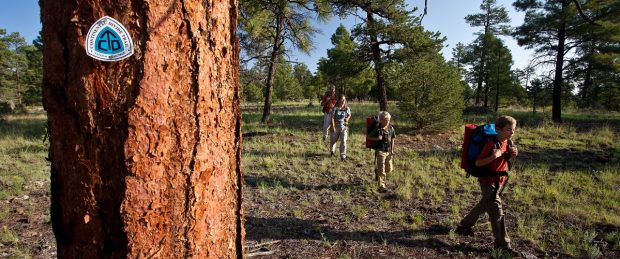 A logging project high in the Wyoming Rockies will be modified after FSEEE raised concerns about impacts to the Continental Divide National Scenic Trail.
Officials with the Medicine Bow-Routt National Forest want to thin 6,670 acres of forest that they say have been damaged by insects and disease. The project, known as North Savery, is also designed to restore watersheds, according to the agency.
Congress created the Continental Divide Trail in 1978. The route follows the nation's spine for 3,100 miles from Mexico to Canada. Federal guidelines call for managing the trail corridor "with a scenic integrity objective of high or very high."
In comments submitted early last year, FSEEE urged the Forest Service to consider impacts to trail users when studying the North Savery Project. A preliminary Forest Service document outlining the logging plans made no mention of the trail.
A draft environmental impact issued last month includes extensive discussion of possible impacts on the 14-mile stretch of the trail that traverses the project area. The document calls for going forward with the project, but taking steps to protect the trail corridor. It notes that Forest Service staff working on the project met twice with the Continental Divide National Scenic Trail program manager.
Measures would include limiting logging activity in the immediate vicinity of the trail and ensuring that temporary roads or slash piles are not visible from the trail.
Still, the document notes that "managed areas along the trail would be unlikely to meet scenic integrity objectives of high to very high for 3 to 5 years after harvest. Scenic integrity would improve over time as understory vegetation obscured the evidence of timber salvage."
The Forest Service is accepting comments on the draft environmental impact statement through September 12.