Counterclaim Filed in 4FRI Lawsuit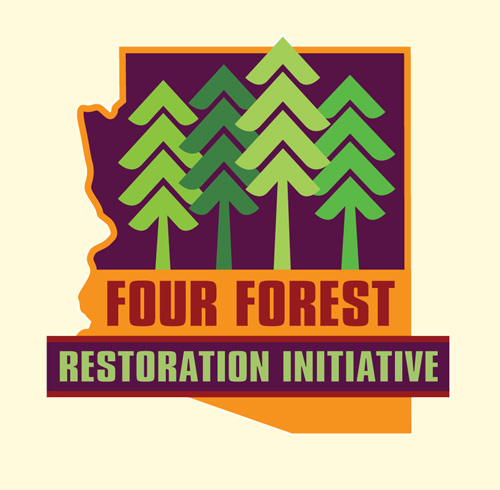 This spring, two former executives of Good Earth Power AZ, which holds the largest forest restoration contract ever issued by the Forest Service, sued the company, alleging they were owed more than $4 million in unpaid salaries.
This week, lawyers for Good Earth Power struck back, alleging in a counterclaim that the two stole taxpayer-supplied funds from the firm.
The litigation is the latest legal salvo in Arizona's troubled Four Forest Restoration Project, or 4FRI, which aims to restore 2.4 million acres in northern Arizona that the Forest Service says has grown unnaturally dense after decades of wildfire suppression and overgrazing.
The spring lawsuit was filed in federal court by Martin Gillard, identified as Good Earth's former chief operating officer, and Darren Gurner, the company's former managing director. It names as defendants Good Earth's parent companies as well as Jason Rosamond, formerly the firm's chief executive officer, and his wife, Maya Minkova, who was vice president. Also named is Alawi Zawawi, another Good Earth director.
In a counterclaim filed Tuesday, the defendants allege that Gurner and Gillard stole more than $30,000 from the company last September.
That month, according to the court filing, Good Earth received "certain payments from the United States Department of Agriculture, which were made into a Wells Fargo Bank account…to which only Rosamond and Gurner had access." The Department of Agriculture is the Forest Service's parent agency.
The counterclaim alleges that Gurner, without permission, transferred a total of $31,700 to another account he had opened under Good Earth's name, and then gave himself $20,200 and transferred the remaining $11,500 to Gillard.
Good Earth's counterclaim says the company is due back the $31,700, plus interest and damages to be determined at a jury trial. A scheduling conference is set for October 18.
Last December, Good Earth agreed to pay a former partner more than $1.2 million to settle a breach of contract lawsuit.
More than five years after it was launched with great fanfare, the 4FRI project has fallen far behind schedule. As of last month, according to Forest Service figures, only 8,515 acres have been thinned under the contract held by Good Earth.