Senate Bill Would Loosen Environmental Laws
The bill would exempt logging projects as large as 10,000 acres from environmental review.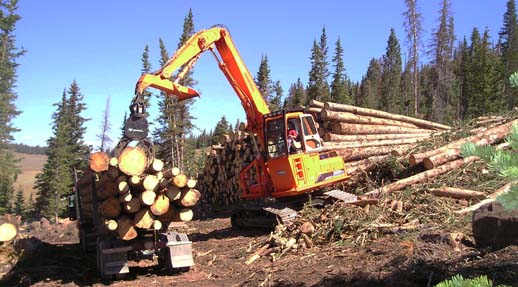 South Dakota Senator John Thune last week introduced legislation that would sharply curtail environmental reviews of logging projects on national forests.
The bill, dubbed the Forest Management Improvement Act of 2017, would allow the Forest Service to undertake logging projects as large as 10,000 acres without first preparing environmental impact studies.
Like a similar bill introduced in the House of Representatives by Bruce Westerman of Arkansas, Thune's bill would also limit the ability of groups and citizens to challenge national forest logging proposals in court.
It would establish a pilot arbitration program, instead of litigation, for challenging logging projects.
The Senate and the House bills would both exempt the Forest Service from environmental reviews currently required by the National Environmental Policy Act.
"The U.S. Forest Service is excessively burdened with NEPA compliance obstacles and produces more environmental impact statements, which take longer to complete than those of most other federal agencies," Thune said in a press release.
Supporters of the bill say it would help the Forest Service reduce large wildfires by cutting down trees that have been killed by mountain pine beetles.
Recent studies, however, contradict the oft-repeated claim that pine beetle outbreaks increase the risk of large wildfires.