Trump Administration Supports Devil's Staircase Wilderness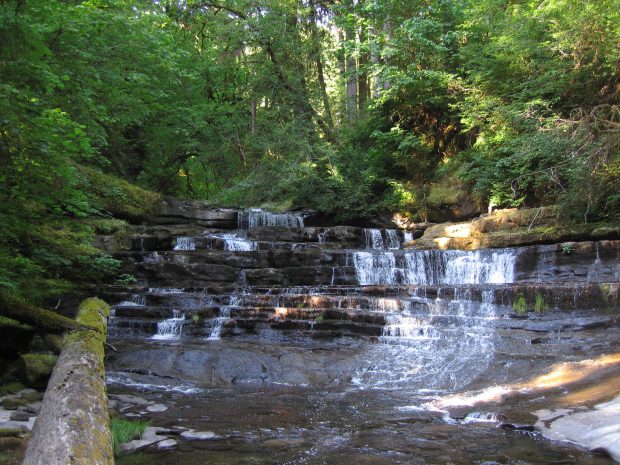 Guess who just came out in favor of declaring Oregon's Devil's Staircase an official wilderness area? Donald Trump. (Or his administration, at least.)
In written testimony submitted earlier today to a Senate subcommittee, Forest Service Deputy Chief Glenn Casamassa said that the U.S. Department of Agriculture, the Forest Service's parent agency, "supports the designation of the proposed Devil's Staircase Wilderness."
The rugged, remote area encompasses more than 30,000 acres in the Coast Range. There are no roads or trails—reaching the terraced waterfall that gives the area its name requires bushwhacking through miles of dense vegetation.
About a quarter of the proposed wilderness area is managed by the Bureau of Land Management. Officials with that agency endorsed the wilderness designation in 2011. The BLM has withdrawn the portion it manages from timber production.
No logging or other industrial activities are proposed for the area. In fact, its ruggedness and propensity for landslides dissuaded twentieth-century loggers from cutting down the area's soaring forests.
The wilderness designation is included in legislation sponsored by Oregon senators Ron Wyden and Jeff Merkley. However, its best prospects in the current Congress may be to have the proposal attached to broader legislation.