Ruling has big implications for mining on national forests.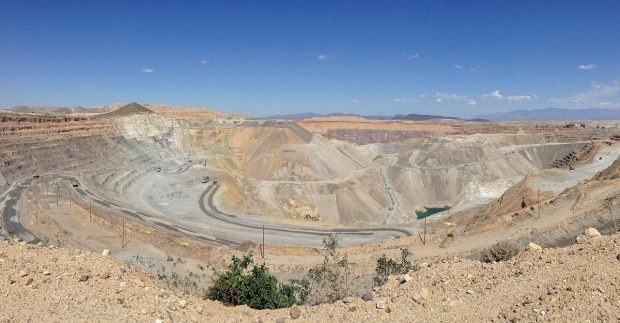 Yesterday, a federal appeals court ruled that the Forest Service is liable for toxic waste cleanup costs from a mining operation in New Mexico. The appeals court remanded the case back to district court to determine how much the Forest Service will have to pay of the $1 billion required to clean up the Questa molybdenum mine.
The case is the first to conclude that the 1872 Mining Act, which gives private interests the right to mine on federal land, does not exempt the Forest Service from CERCLA—the Comprehensive Environmental Response, Compensation, and Liability Act—which requires landowners to pay for cleaning up toxic waste.
The unanimous opinion, issued by judges appointed by presidents Reagan, George W. Bush and Clinton, scolds the Forest Service for failing to regulate mining so that expensive cleanups aren't necessary.
"There is no dispute that the United States held fee title to relevant portions of the Questa mining lands during the time of hazardous substance disposal, part of the area that today comprises the Questa Site," the judges wrote. "We do not doubt that it could have exercised greater powers, regulatory or otherwise, over the lands if it wanted to do so."
This decision could be a game changer. No longer can the Forest Service or Bureau of Land Management hide behind the 1872 Mining Act and ignore the environmental costs of mining operations they approve on public lands. The existing liability for past mining waste could put a big dent in the Forest Service's budget; the agency has no money allotted for CERCLA cleanups.
From now on, when the Forest Service approves surface occupancy plans under the 1872 Mining Act, it had better look carefully at its liability. Under some scenarios, the Forest Service, as the landowner, could be responsible for paying every penny of the cleanup costs.