Deep Workforce Cuts Proposed for BLM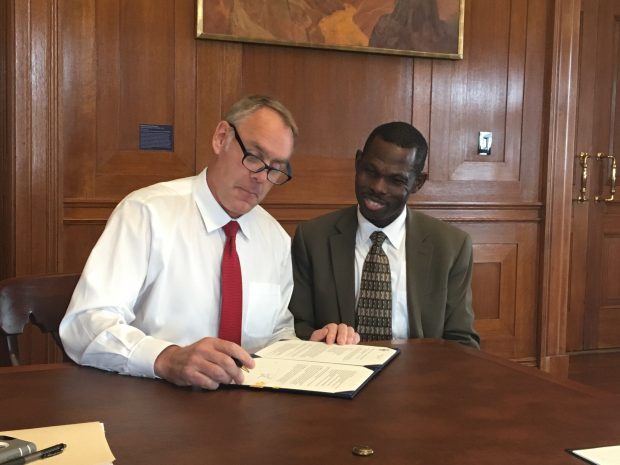 As many as 1,000 jobs at the Bureau of Land Management may disappear next year, according to an email sent to agency employees last week by BLM Acting Director Mike Nedd, as the Trump administration works to sharply pare back the Interior Department's budget.
The 2018 Trump budget calls for reducing BLM funding by $180.5 million, to a total of $1.1 billion—a 14 percent cut.
In his email, Nedd said that the agency may offer early retirement to its employees as well as "voluntary separation incentives."
"I understand this may create anxiety among some staff as we try to plan for the future of our agency, ourselves, and our families," Nedd wrote. "Your leadership team is working to minimize the impact to our workforce while reviewing our priority work to determine what can be accomplished with the resources available."
Nedd's email comes as the Interior Department undertakes a major restructuring.
The Trump administration aims to reduce the department's budget by 12 percent. The Department of Agriculture—the Forest Service's parent agency—would be slashed by 21 percent.
Interior Secretary Ryan Zinke faced pushback from both Democrats and Republicans in congressional testimony this week. Zinke wants to cut the overall Interior Department workforce by 4,000 full-time jobs, as part of what he has called "probably the greatest reorganization" in the agency's history.
Senator Tom Udall, a Democrat from New Mexico, complained that Congress had been "left in the dark" about the reorganization proposal.
Zinke also has decided to reassign dozens of senior executives in the agency, many to jobs in field offices. "The front line is short of people," Zinke said. "Headquarters and management seem just fine."
Tennessee Republican Lamar Alexander criticized Zinke's claim that the cuts are needed to achieve a "balanced budget." Alexander said that mandatory spending on entitlement programs is the cause of budget deficits and lamented that funding for national parks and other government programs "will be squeezed into nothing."
The Trump budget calls for an 85 percent reduction in funding for the Land and Water Conservation Fund, which uses royalties garnered from offshore oil and gas drilling to purchase land for parks and conservation efforts.
"I know you are for LWCT," Montana Democrat Jon Tester told Zinke. "This budget does not indicate you are for it."