Forest Service Approves Controversial Copper Mine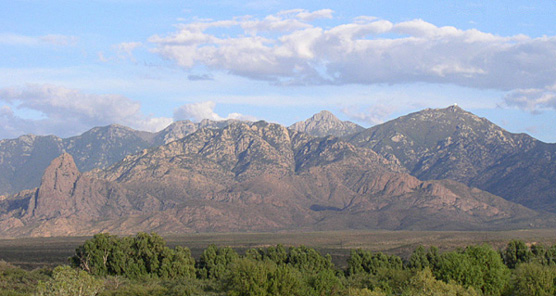 A proposal to dig a $2 billion, mile-wide, half-mile-deep copper mine in southern Arizona cleared a significant hurdle yesterday when the Forest Service granted formal approval for the controversial project.
Toronto-based Hudbay Minerals wants to dig the mine in the Santa Rita Mountains on the Coronado National Forest. Kerwin Dewberry, the Coronado's supervisor, signed a record of decision approving the mine after years of debate and study.
Hudbay must still secure a Clean Water Act permit from the U.S. Army Corps of Engineers.
Opponents of the proposed Rosemont Mine blasted the Forest Service's decision, alleging that the approval is premature and politically motivated.
Gayle Hartmann, president of the group Save the Scenic Santa Ritas, denounced Dewberry's decision as "nothing more than a public relations victory for a foreign mining company and its investors." She said her group "will continue to fight (the mine) in every relevant arena."
The mine would be located in habitat critical for the survival and recovery of endangered jaguars. A jaguar known as El Jefe has been repeatedly photographed in the Santa Ritas in recent years.
The Forest Service must still approve a plan of operations for the mine.