An Emphatic Ruling Against a Montana Mine
Judge Sides with Conservationists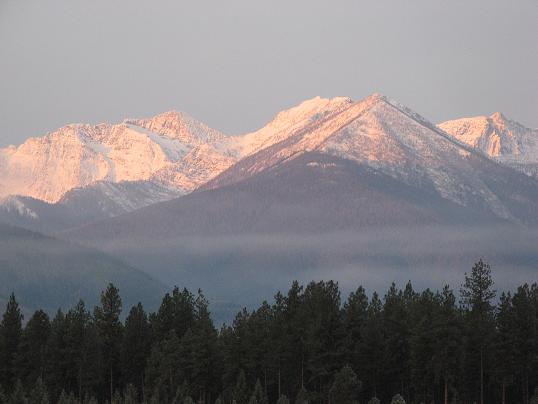 Question: How many laws can the federal government violate by giving the green light to a copper and silver mine in a wild corner of Montana?
Answer: At least five.
Earlier this week, U.S. District Judge Donald Molloy took the Forest Service to task for approving the proposed Montanore mine on the Kootenai National Forest in northwest Montana.
Molloy determined that the agency ran afoul of the Clean Water Act, the National Forest Management Act, the Organic Act and the National Environmental Policy Act. In a separate ruling, the judge found that the U.S. Fish and Wildlife Service violated the Endangered Species Act by failing to consider threats the mine would pose to grizzly bears and bull trout.
In their lawsuits, conservationists contended the mine would drain water from pure mountain streams and would harm the trout and the bears, which are both protected by the Endangered Species Act.
The mine, proposed by the Idaho-based Hecla Mining company, would be located adjacent to the Cabinet Mountains Wilderness Area. The company wants to drill at an angle to access ore located beneath the wilderness area.
Efforts to develop the mine date back to the 1980s, when Noranda Minerals Corp. first sought a permit. Montanore launched a new permitting effort in 2006.
"This is an important decision for the Cabinet Mountains Wilderness, which was first recognized as a special place by Teddy Roosevelt," said Mary Costello of Save Our Cabinets, one of the groups that sued. "Today, the Wilderness still provides habitat for increasingly rare wildlife and contains some of the purest water in the lower 48 states."
Hecla, however, vowed to continue its efforts to open the mine.
"We're disappointed but not deterred by the court's ruling," company spokesperson Luke Russell told the Flathead Beacon newspaper. "We're going to roll up our sleeves and get this mine approved."
The company says as much as 20,000 tons of rock and ore would be removed daily when the mine reaches peak operation, and it would employ 450 people.
Wildlife biologists believe at least 40 grizzly bears live in the Cabinet-Yaak Recovery Zone, many of them in the immediate vicinity of the mine.