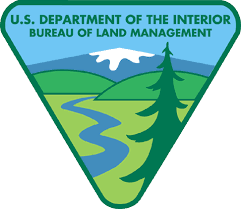 Two Republican lawmakers from Colorado have introduced legislation that calls for moving the Bureau of Land Management's headquarters from the nation's capital to a western state.
Sen. Cory Gardner and Rep. Scott Tipton introduced the legislation earlier this month. It calls for moving the BLM headquarters from Washington, D.C., to one of 12 western states—Alaska, Arizona, California, Colorado, Idaho, Montana, Nevada, New Mexico, Oregon, Utah, Washington or Wyoming.
"It is critical that land management decisions impacting the West are made by the people who know the land best," Tipton said in a press release. "Moving the BLM's headquarters to a western state would help ensure that federal agencies have a full understanding of the ways their decisions impact our families and communities."
Gardner, who has spoken in support of moving the headquarters to Grand Junction, Colo, asked Interior Secretary Ryan Zinke about a possible move during his confirmation hearings earlier this year. Zinke made no commitment on the matter.
The BLM manages more than 237 million acres of public lands. All but about 15,000 of those acres are in the western U.S. The legislation has been referred to Senate and House committees. No hearing dates have been set.