Senate Upholds Climate Change Rule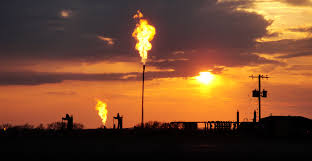 A rule designed to limit the amount of methane released from drilling for oil and natural gas on public land will remain in place—at least for now.
The Senate voted 51-49 yesterday against rescinding the rule, one of many the Obama administration promulgated to fight climate change. Three Republican senators—John McCain, Lindsey Graham, and Susan Collins—joined every Democratic in the Senate in upholding the rule.
Opponents of the rule hoped to see it overturned under the Congressional Review Act. The CRA allows Congress, with the president's consent, to overturn executive branch regulations for 60 "legislative days"—days in which Congress is in session—after a rule is established.
It marked the first time that the current Congress has voted against a CRA proposal. Republicans have used the 1996 law to reverse 13 Obama-era regulations.
McCain's "no" vote came as a surprise to congressional observers. He cited a CRA provision that prevents lawmakers and presidents from creating new rules in the future that are "substantially the same" as the one that was overturned.
"While I am concerned that the BLM rule may be onerous, passage of the resolution would have prevented the federal government, under any administration, from issuing a rule that is 'similar,' according to the plain reading of the Congressional Review Act," McCain said in a statement.
The deadline for revoking the methane rule under the CRA is today.
McCain and other Republican lawmakers, as well as Trump administration officials, vowed to work to revise the rule or pursue other means of rescinding it altogether.
Methane is a potent greenhouse gas that accelerates the pace of climate change. The Obama rule requires oil and gas companies to capture methane, rather than "flaring" it at drilling sites. According to the Environmental Defense Fund, nearly 10 million metric tons of methane are emitted from wellheads and from natural gas supply chains in the U.S. every year.