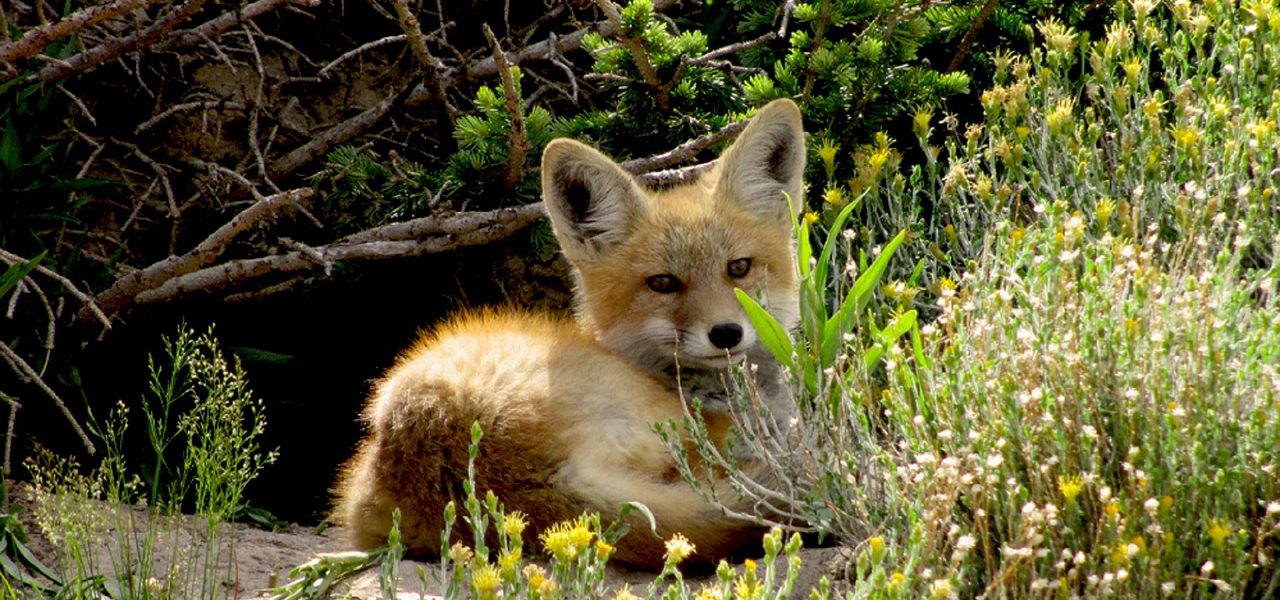 The Roundup for May 5, 2017
The Latest Public Lands News
Want to receive The Roundup each week in your inbox? Join our email list (signup in the right hand bar), and we'll be sure to keep you up to date on all the actions taking place on your public lands.
---
Trump Attacks National Monuments – FSEEE
President Donald Trump signed an executive order that could open millions of acres of national monuments to industrial development or even rescind such designations altogether—a move no previous president has ever attempted.
Related: PHOTOS: See The Sweeping American Landscapes Under Review By Trump – NPR
So what are the landscapes that have drawn Trump's scrutiny? Here's a visual introduction to many of the national monuments now under review.
2017 Wildfire Season Off to Fast Start—But Not on National Forests – FSEEE
Wildfire season in the West has barely begun, but across the nation it's already been a busy year in terms of acres burned. Virtually all of those acres, however, are on state or private land.
Camping Restrictions Considered for Colorado Wilderness – FSEEE
Forest Service officials in Colorado are laying plans to limit camping in the Maroon Bells-Snowmass Wilderness Area, which holds some of the most iconic mountain scenery in the nation.
Court rules against immediate protections for whitebark pine – The Spokesman-Review
An appeals court has ruled that U.S. government officials don't have to take immediate action to protect a pine tree that is a source of food for threatened grizzly bears.
Groups sue federal agencies over plans to frack Wayne National Forest – The Columbus Dispatch
Several conservation groups are suing two federal agencies over plans to permit fracking in Ohio's only national forest.
Conservation groups seek to intervene in Bitterroot Forest travel plan lawsuit – Missoulian
A coalition of hunters, anglers, horse packers, hikers and conservationists has asked to intervene in a lawsuit challenging the Bitterroot National Forest's 2016 travel plan.
Environmental groups sue over Crazy Mountains logging project – Bozeman Daily Chronicle
Two environmental groups have filed a lawsuit over a logging project in the Crazy Mountains, arguing that it violates federal environmental laws and will cause significant harm to wildlife.
Chaffetz to Forgo Re-Election. Strategist Ben Schreiber: Republican Seats Are Now up for Grabs – Utah Public Radio
Jason Chaffetz announced that he will not seek re-election in 2018. On Facebook, Chaffetz argued public service should not be for a full career. His opponents cite growing nationwide frustration over his performance as one reason for his announcement to not seek re-election for Utah's third House district.
Amid public land battle, outdoor industry boasts $887 billion impact – USA Today
Outdoor recreation accounts for $887 billion in consumer spending each year and supports 7.6 million American jobs, according to a new report.
Good-bye to cabin life: U.S. government tells owners in U.P. to leave – Detroit Free Press
Since the 1950s, a local power company had leased little plots of land it owned to 155 locals for a few hundred bucks a year so they could build cabins along the Ontonagon River. Then, in 1992, the federal government acquired the land, and said the owners had to move their cabins or abandon them after their final 25-year leases expired. Any structures left after that deadline would be demolished, and the trails leading to them would be blocked and smothered.
Toxic mine pollution halted near scenic Washington lake – Redwood Times
Toxic mine pollution is no longer flowing into Washington state's picturesque Lake Chelan for the first time in nearly 60 years because of a $500 million cleanup to contain contamination from the a mine, officials said this week.
Restoration mantra has created a bump for logging – WRAL
Logging is up in the Nez Perce-Clearwater National Forest under the U.S. Forest Service timber program that focuses less on commercial sales and instead sees logs as a byproduct of restoration and efforts to cut the risk of fire.
Forest Service Loses On Tongass Timber Sales Costing Taxpayers & Alaska Schools Big Money – SitNews
Recent timber sales from Alaska's vast Tongass National Forest have been financial as well as ecological debacles, according to internal reports released this month by Public Employees for Environmental Responsibility (PEER). PEER asserts that in violation of its own policies, the U.S. Forest Service let timber operators benefit by cherry-picking more valuable trees and leaving intended salvage trees standing.
9,000 acres of forest to be set ablaze — to prevent Washington wildfires – The Seattle Times
As the spring rains ease, the Forest Service is looking for drier weather to set controlled fires that can help reduce the risk of runaway blazes. The tactic has gotten strong support in the Legislature.
Centuries-old Medicine Wheel draws thousands to national forest in Wyoming – Billings Gazette
For centuries, the Medicine Wheel in the Bighorn National Forest in Wyoming has been used for prayer and vision quests by the Crow Tribe and other Native people.
Pisgah National Forest expands with Mills River land – Citizen-Times
This seemingly unspoiled forest deep in the woods of the Mills River watershed of Henderson County was the site of a multmillion-dollar crime scene of federal fraud, fines and jail time.
Five new truffle species found in New Hampshire – Portland Press Herald
They aren't the type you'd sprinkle over pasta, but five truffle species recently identified by University of New Hampshire researchers could contain important information about the health of New England forests.
The United States Forest Service isn't known for shaking the trees, which is why it was so strange that its Twitter account started suggesting we might actually be in hell.
---
Some news websites create pop-up adds or surveys before allowing a user to view content. We have sourced the content using a free ad blocking extension that prevents these pop-ups when enabled. If you have trouble viewing the content of the linked sites, we suggest trying an ad block extension with your browser.