The Roundup for March 31, 2017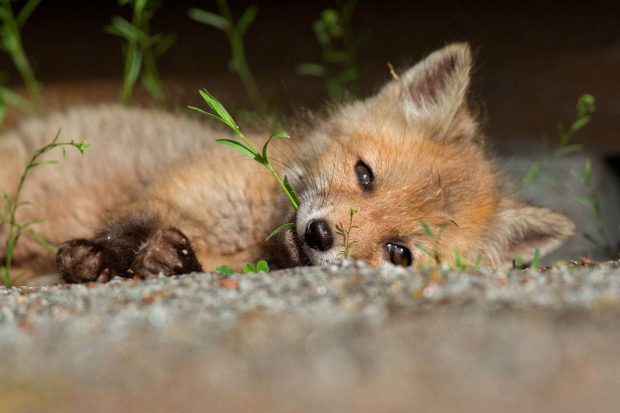 The standoff between Trump and green groups just boiled into war – The Washington Post
The first shots have been fired in what's likely to be a long, bitter war over the environment between conservationists and President Trump. It started Wednesday when a broad coalition of groups sued the Trump administration in federal court, barely 24 hours after the president signed an executive order that lifted a moratorium on new coal leases on federal land.
Trump signs bill to rollback regulations on BLM's Planning 2.0 – Fox13
Joint Resolution, H.J. Res 44, which disapproves and nullifies the BLM Planning 2.0 Rule, was signed by President Trump on Monday.
Judge halts timber sale near Crater Lake for second time – Statesman Journal
A lawsuit brought by two environmental groups successfully halted a logging project in Southern Oregon for a second time. District Court judge Jolie A. Russo ruled last week that Umpqua National Forest must conduct a more comprehensive study of environmental impacts caused by the Loafer timber sale.
Flood lawsuits dismissed – Texarkana Gazette
A federal judge in Texarkana dismissed 11 civil lawsuits Tuesday connected to the historic 2010 flood at Albert Pike campgrounds in the Ouchita National Forest that took the lives of 20 men, women and children.
4 Lawsuits Now Seek to Block PolyMet Mine Land Exchange – U.S. News
Environmental groups have now filed four lawsuits seeking to prevent the U.S. Forest Service from swapping land for the planned PolyMet copper-nickel mine in northeastern Minnesota.
Lawsuit claims feds remiss – The Union Democrat
Two environmental conservation groups filed a lawsuit Tuesday against the U.S. Forest Service and the Stanislaus National Forest it manages, claiming the federal agency has failed to enforce laws to protect streams and meadows from contamination by livestock, to protect at-risk resources from livestock trampling, chiseling and overgrazing, and to protect at-risk wildlife species.
Alternative facts from Tester and Daines – Missoulian
The Feb. 25, 2015, Washington Post gave U.S. Sen. Jon Tester four Pinocchios, the paper's highest rating for politicians misrepresenting the truth, when Tester asserted that "every logging sale" in the state was "under litigation" and "nearly half of the awarded timber volume in Fiscal Year 2014 is currently under litigation."
McCain concerned about slow forest thinning efforts – White Mountain Independent
Arizona Sen. John McCain says he as "deep concern" about what he calls the slow pace of wildfire prevention efforts pertaining to the Four Forests Restoration Initiative (4FRI) in northern Arizona. The 4FRI involves collaboration of Kaibab, Coconino, Apache-Sitgreaves and Tonto national forests to restore fire-adapted ecosystems. The stated goal of 4FRI is to mechanically treat more than 300,000 total acres of federal land in Arizona to reduce wildfire risk.
West Obsessed: How Forest Service agents busted a maple-poaching gang – High Country News
How did an anonymous tip, DNA evidence and a century-old conservation law help the Forest Service take down a gang of maple poachers? In this episode of West Obsessed, High Country News Editor-in-chief Brian Calvert and Publisher Paul Larmer bring HCN correspondent Ben Goldfarb into the studio to talk about his recent feature on an illegal timber-poaching gang in Washington.
Outdoors companies mobilize hikers in multimillion-dollar battle over public lands – The Sacramento Bee
Two generations ago, they were often written off as a bunch of hippies making backpacks and climbing gear for niche markets. But in recent decades, companies such as Patagonia and REI have become consumer powerhouses and political players, increasingly eager to influence decisions over public lands.
Sportsmen pull public-lands politics to the center – High Country News
Many fear they'll lose access to the federal lands where they hunt and fish if those lands are transferred to states, which are likely to sell or develop them. The hook-and-bullet contingent has long played a significant role in conservation — especially economically, via taxes on firearms and ammunition as well as through hunting and fishing licenses. But now, more are putting their mouths where their money is: speaking out online, signing petitions, attending rallies and town halls.
Activists concerned with Canyon Mine's disposal of excess water, Energy Fuels says methods are safe – Grand Canyon News
Although no uranium ore has been officially hauled out of Canyon Mine, conservation groups, as well as the Havasupai and Navajo tribes, recently reiterated their concerns about radioactive contamination after learning a wet winter left the mine facility water-logged.
Rural County Representatives of California Reports U.S. Forest Service to Delay Early Adopter Forest Plan Revisions – Inyo, Sierra, and Sequoia National Forests – Sierra Sun Times
Earlier this week, the USDA Forest Service's Pacific Southwest Region (Region 5) announced that it will delay the release of any final decisions on the "early adopter" forest plan revisions for the Inyo, Sierra, and Sequoia National Forests until at least late Fall 2017.  While RCRC has been hearing talk of the delay for weeks due to directives from the new Administration, the USFS officially stated that the delay is designed to allow staff more time to respond to comments and consider changed conditions in two of the forests due to drought-induced tree mortality.
Dust contributes valuable nutrients to Sierra Nevada forest ecosystems – EurekAlert!
Collecting dust isn't usually considered a good thing. But dust from as close as California's Central Valley and as far away as Asia's Gobi Desert provides nutrients, especially phosphorus, to vegetation in the Sierra Nevada Mountains, a team of scientists has found. Their study, published in the journal Nature Communications, highlights the importance of dust and the phosphorus it carries in sustaining plant life.
Forest Service archeologist shares forest finds – Helena-Arkansas
At a recent National Forest Service presentation, archeologist Diana Angelo gave a wonderful presentation about what she and others have found as they roam through the Ouachitas.
Who manages what in the outdoors? – Post Register
A quick rundown of the major agencies overseeing management on public lands.