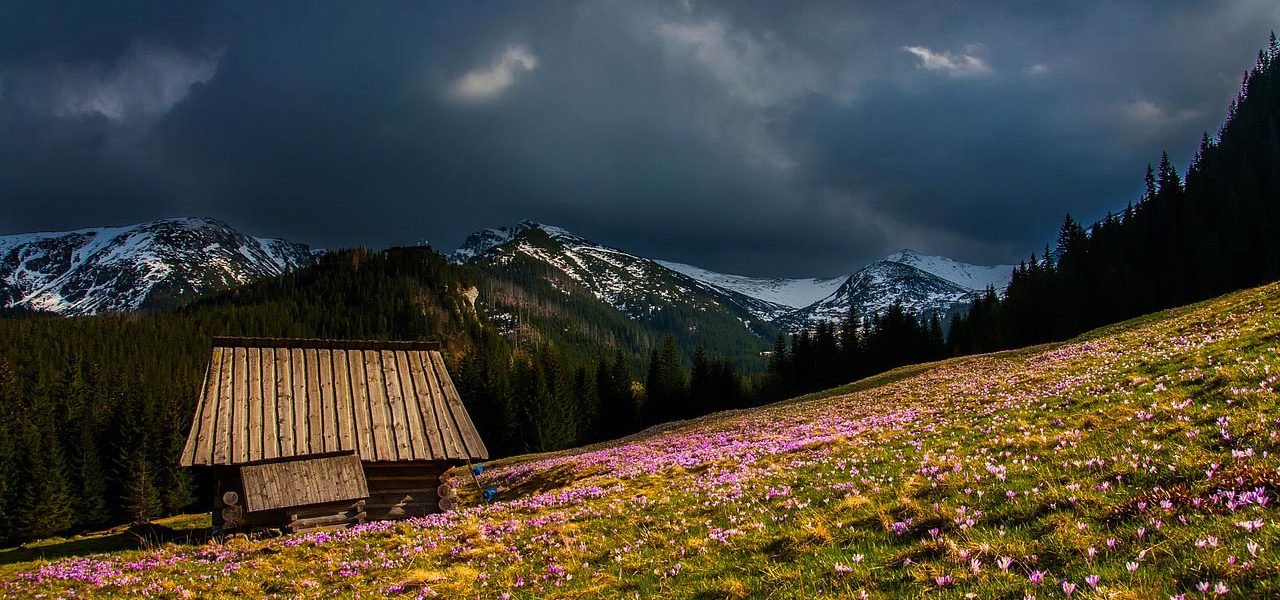 The Roundup for March 24, 2017
Forest Service Asks Public's Help with Train Maintenance – FSEEE
Last year, Congress passed the National Forest System Trails Stewardship Act, which calls for doubling the amount of trail work undertaken by volunteers by 2021. Forest Service officials are asking the public to submit proposals for trail maintenance in each of the agency's nine regions. The agency is soliciting public input through April 15.
Sonny Perdue gets friendly reception during Agriculture secretary hearing – USA Today
Former Georgia governor George "Sonny" Perdue sought to assure farm-state senators on Thursday that he understands the importance of trade for farmers and supports many of the U.S. Department of Agriculture programs targeted in last week's proposed 21% budget cut.
Slim Majority Now Opposes Oil Exploration on Federal Lands – Gallup
Slightly more Americans now oppose (53%) rather than favor (46%) opening up land owned by the federal government for oil exploration. In prior years, a majority favored the proposal, including 65% in 2012.
Nevada lawmakers press BLM for public lands answers – Reno Gazette-Journal
Nevada lawmakers sought answers from a high ranking public land manager on everything from wild horses to wilderness study areas.
Petersburg assembly tables resolution against Young's forest bill – KFSK
Petersburg's borough assembly will wait on voicing an opinion on federal legislation that could transfer up to two million acres of the Tongass National Forest to the state of Alaska.
Trail-Runners Band Together to Save Public Lands – Men's Journal
Run Wild has partnered with The Wilderness Society, an organization that has been working on protecting public land since 1935, to raise money to fund representation and education about public lands from the capital in Washington to the Tetons. Aside from raising money for TWS, the founders of Run Wild is working to connect running groups with outdoor groups, providing awareness of how those trails came to be — and asking runners to voice their support.
Oregon Fishermen Say Uncle Sam Let Them Down – Courthouse News Service
The U.S. government thinned forests and plans dam work that will harm fisheries on nine wild and scenic rivers in Oregon rather than protect them, two fishermen's groups claim in a federal complaint.
Slides, washouts common in saturated forests – The Spokesman-Review
Hikers, anglers, mushroomers, hunters and other visitors to public lands this spring should be extra wary of the possibility of roads blocked by landslides, downfall, rockfall, washouts and flooding.
Forest Service demolishes Silverado Canyon dams despite protests – Los Angeles Times
Officials continued their plans to demolish 10 dams throughout the Santa Ana mountains, starting with three along Silverado Creek. About a dozen community members protested the Orange County demolition near the Maple Springs Visitor Center, authorities said.
The tiny friends of a forest giant – Payson Roundup
Spring dawns — heaven for birders. Some 200 species will flock through the Arizona high country on their way north, following the river corridors like the East Verde, the Verde and the Salt. They'll drop from the bright blue sky in their brilliant plumage — yellow tanagers, scarlet cardinals, painted redstarts, sassy orioles. They winter in the tropics where life is easy — and venture north only when the cottonwoods and sycamores leaf out.
How Oregon's last redwood forest was saved from the axe – Statesman Journal
Few people know that the world's tallest species of trees can be found on Oregon soil. Even fewer know the story of how one of the state's last groves of redwoods were saved from logging.
Vanderbilt Created The Cradle Of Forestry – The Transylvania Times
Nestled in a mountainous valley known as the Pink Beds is the Cradle of Forestry in America, a national historic site. This spot in the heart of the Pisgah National Forest is aptly named for it is the birthplace of scientific forestry in the United States.
Forest Service to use wasps on emerald ash borer – The Bradford Era
Ash trees in the Allegheny National Forest are declining and dying due to the presence and spread of the emerald ash borer. To conserve ash on the ANF, the U.S. Forest Service is proposing to release wasps that feed on emerald ash borer larvae.
Accelerated Restoration Coming To Wallowa-Whitman National Forest – Oregon Public Broadcasting
The U.S. Forest Service has approved a massive proposal to treat more than 100,000 acres on the Wallowa Valley Ranger District north of Enterprise, part of a broader regional effort to increase the pace and scale of forest restoration across Eastern Oregon and Washington.
Hawaii Experimental Tropical Forest celebrates 10 years – West Hawaii Today
The Hawaii Experimental Tropical Forest is a major contributor to improving understanding of how to conserve and manage tropical forest ecosystems. It celebrates its 10-year anniversary on March 23.