The Roundup for March 17, 2017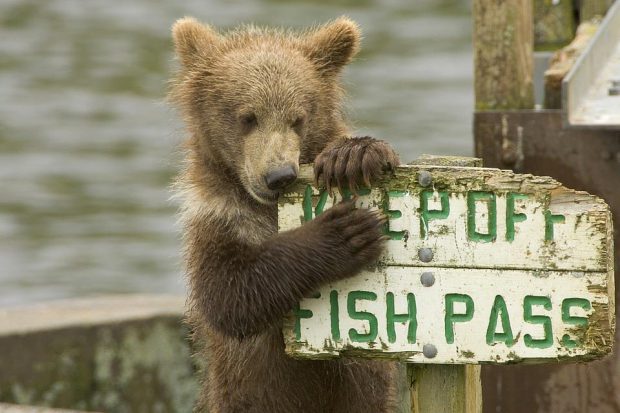 Trump Budget Would Slash Environmental Programs, Research — FSEEE
Scientific research and environmental protection programs would suffer major cuts under a proposed budget outline released this week by the Trump administration.
Trump to repeal Obama fracking rule — The Hill
The Trump administration is planning to repeal former President Barack Obama's landmark 2015 rule setting standards for hydraulic fracturing on federal land.
How Congress Is Rolling Back Public Input On Public Lands — Men's Journal
A congressional move to rescind the Bureau of Land Management's "Planning 2.0" rule is on its way to President Trump's desk. Developed by the BLM over the past four years, Planning 2.0 updates the agency's 24-year-old process for planning and approving mining, drilling, grazing, and other business activities on nearly 250 million acres of public lands in 12 western states, including Alaska. The revamped planning process gave the public — including hikers, fishermen, hunters, and other outdoors sports enthusiasts — an earlier opportunity to comment on how a parcel of public land should be used. But not for long.
Interior names energy and mineral chief new acting BLM director — The Salt Lake Tribune
Michael Nedd, who was the assistant director for Energy, Minerals, and Realty Management, will take over as the interim head of the nation's land management agency, and Interior said his appointment signals Secretary Ryan Zinke's "focus on creating responsible energy jobs on public lands where appropriate."
NPS to-do list presents $12.5 billion challenge for Zinke — Missoulian
The National Park Service needs about $12.5 billion – with a 'B' – just to catch up on its backlogged to-do list. Just nine days into his new cabinet position, Zinke acknowledged he has some catching up to do.
Tester, Daines resume effort to overturn lynx decision — Independent Record
Republican Daines and Democrat Tester join Rep. Mike Simpson, R-Idaho, and Rep. Collin Peterson, D-Minnesota, on the bill to reverse the Cottonwood decision, which found that the U.S. Forest Service must do a top-level review of new critical habitat for lynx under the Endangered Species Act.
Daines calls out U.S. Forest Service for reducing number of Type 1 helicopters — ABC Fox Montana
U.S. Senator Steve Daines this week pressed the U.S. Forest Service for answers on their recent decision to reduce the number of Type 1 helicopters. According to a release from the Forest Service, the number will be reduced to 34.
Similar Deals, Identical Statements: Washington, Oregon Sign Wildfire Pact With Feds — Oregon Public Broadcasting
Washington state and the U.S. Forest Service signed an agreement last week that officials say will improve on-the-ground management of public lands susceptible to wildfire.
Zinke finalizes Greens Hollow coal lease, would secure Utah's oldest mine — The Salt Lake Tribune
Federal officials have finalized a 55 million-ton coal lease in a deal that ensures continued operations of Utah's oldest and most productive coal mine, a move heralded as a sign of the Trump administration's pro-energy policies to come.
Prepping to gain control of thousands of acres of public land, Utah lawmakers create 'Department of Land Management' — The Salt Lake Tribune
Passed Thursday in the closing hours of the Utah Legislature, HB407 would tinker with a statute enacted last year setting up a framework for managing public lands now under the control of the Bureau of Land Management, U.S. Forest Service and the Fish and Wildlife Service.
Judge dismisses lawsuit against grazing on eight Oregon allotments — Capital Press
A federal judge has rejected environmentalist arguments that cattle grazing has unlawfully harmed endangered sucker fish in Oregon's Fremont-Winema National Forest.
Tightrope walkers over Ortega Falls worry National Forest officials — The Press Enterprise
National Forest officials were aghast to learn Monday, March 13, that the beauty of Ortega Falls in the mountains above Lake Elsinore is attracting not only nature lovers, but also thrill seekers. Photographs and videos posted online – recently and in years past – show people tightrope walking directly over the waterfall.
Pro- and anti-mining forces prepare for Duluth meeting — MPRnews
Both supporters and opponents of potential new copper-nickel mining in northeast Minnesota are expected in large numbers at a public meeting in Duluth. The'll weigh in on a question that has fiercely divided residents of this corner of the state for years: Is the vast economic potential of enormous untapped mineral reserves worth the potential environmental risks to the treasured Boundary Waters?
Related: Comment period on restricting mining near BWCA extended to August — Star Tribune
People now have more time to weigh in on a controversial federal proposal to halt mining in part of Superior National Forest for two decades.
How 1,600 People Went Missing from Our Public Lands Without a Trace — Outside
When 18-year-old Joe Keller vanished from a dude ranch in Colorado's Rio Grande National Forest, he joined the ranks of those missing on public land. No official tally exists, but their numbers are growing. And when an initial search turns up nothing, who'll keep looking?
Hunters And Anglers Cross Political Lines To Fight For Public Lands — The Daily Astorian
Hunters, fishermen and environmental activists: it's not often these groups are mentioned in the same breath. But recently they're finding themselves standing shoulder to shoulder over the issue of public lands.
Wet Winter fails to solve state's forest problems — AgAlert
Despite the wet winter and far-above-average Sierra Nevada snowpack, California forests remain at risk from tree mortality, bark beetle infestations and overgrown landscapes, according to presentations at the 2017 California Farm Bureau Federation leader.
Trash left at shooting ranges in Pike National Forest a growing problem for years — Fox 21 News
The U.S. Forest Service says the Pikes Peak District spends nearly $20,000 annually on trash clean-up. But because these undesignated shooting ranges are in a remote area, it's difficult to enforce, especially when they cover close to 3 million acres.
Experts worried about pine beetle outbreak in Alabama — Times Free Press
A full-grown Southern pine beetle is still about half the length of a grain of rice, but state and federal forestry officials worry this tiny bug could have a monster impact this year on the state of Alabama's $11 billion wood products industry.
Stony Point land officially added to Chippewa National Forest — Brainerd Dispatch
A popular spot for anglers, boaters, campers, skiers, snowmobilers, and conservationists will now be preserved in a successful seven-year campaign to save Stony Point.
BLM to unleash artists in Cascade-Siskiyou monument — The News-Review
Three artists will each get two weeks in the monument to capture what President Bill Clinton declared as "the spectacular biological diversity" when he created the monument east of Ashland in 2000.