Nevada Rancher Hage Loses in Court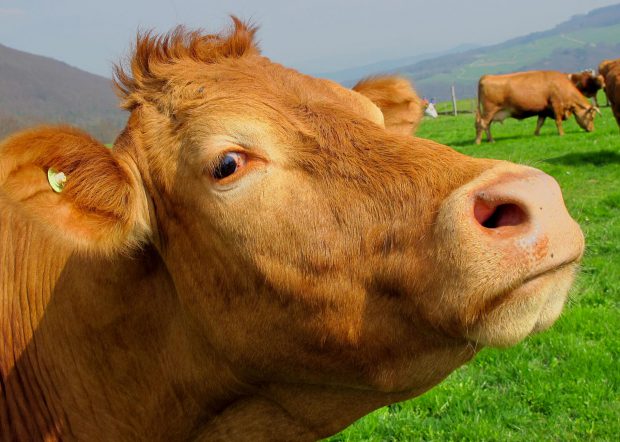 A Nevada ranching family that battled federal land managers for decades must remove its cattle from public lands and pay $587,294 in fines for "repeated willful unauthorized grazing."
Wayne N. Hage must file a statement of compliance by mid April or face a contempt of court charge, according to a ruling issued last week by U.S. District Court Judge Gloria Navarro.
The case dates back to the late 1970s, when Hage's father purchased the Pine Creek Ranch in a remote valley in central Nevada. The elder Hage, also named Wayne, skirmished repeatedly with federal land managers.
Hage, Sr., died in 2006. A year later, the government charged his son with trespass for grazing cattle on federal land without a permit.
In May 2013, another District Court judge, Robert Clive Jones, issued a 104-page ruling in Hage's favor, finding that the federal government had violated the family's legal access to water sources on federal lands. Jones also found two federal land managers—one from the Forest Service and one from the Bureau of Land Management—in contempt of court.
The government appealed that ruling. Last year, the U.S. Ninth Circuit Court of Appeals overturned Jones's ruling in its entirety and remanded the case to a different judge.
Navarro found that the federal government has clear legal authority to regulate grazing on land it manages. She rejected Hage's claims that land managers were violating his rights by requiring permits for grazing.
The judge calculated the amount of the fine based on unauthorized grazing that took place from 2004 to 2011.
Kyle Hendrix, a public affairs officer with with the BLM's Battle Mountain District in Nevada, said Hage removed his cattle from the public range early this winter.
"We're pleased with the outcome," Hendrix said.
Hage told the Las Vegas Review-Journal he was not surprised by Navarro's decision.
"We were expecting it," he told the newspaper. "I think you are going to find a lot of joyous bureaucrats today."
On Thursday, Hage filed an appeal to Navarro's ruling with the Ninth Circuit. An attorney for Hage did not return a call requesting comment.