Judge Rebukes Forest Service for Allowing Helicopters in Wilderness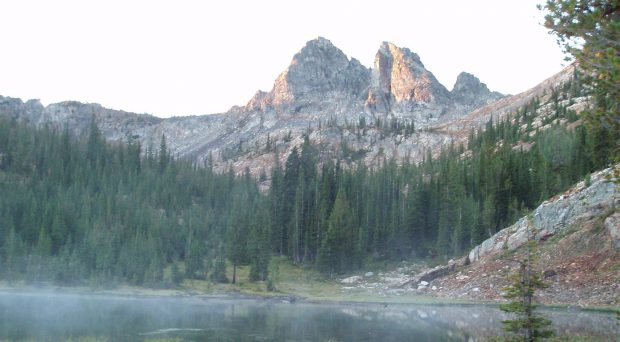 A federal judge has delivered a stinging rebuke to the Forest Service, ruling the agency violated the Wilderness Act by sanctioning the use of helicopters in Idaho's Frank Church-River of No Return Wilderness last year.
U.S. District Court Judge B. Lynn Winmill determined that the Forest Service broke the law when it permitted Idaho Fish and Game workers to land helicopters in the wilderness area so they could put radio collars on elk. State officials said they wanted to understand how wolves in the wilderness affect elk populations.
Within three days of the agency's decision last January, state wildlife workers had collared 57 elk. They also placed collars on four wolves—an action that the Forest Service had not authorized.
In his 24-page decision, issued last week, Winmill called the action a "rare or extreme" case, and ordered Fish and Game officials to destroy the data they have collected from the radio collars. He determined that state wildlife officials would likely use the data to seek permission to conduct further helicopter operations in the wilderness area.
"The only remedy that will directly address the ongoing harm is an order requiring destruction of the data," Winmill wrote.
A trio of environmental groups sued the Forest Service after the agency approved the helicopter landings. The groups included Western Watersheds Project, Friends of the Clearwater and Wilderness Watch.
The conservationists contended that Idaho Fish and Game officials hoped to use the data to gain permission to cull wolf populations. Doing so would allow elk populations to expand beyond natural levels, they said, to the benefit of hunters and outfitters.
"Capturing elk with net guns from helicopters is heavy-handed manipulation and denigrates the Frank Church-River of No Return Wilderness Area," said Gary Macfarlane of Friends of the Clearwater.
An estimated 700 wolves live in the wilderness area, which at 2.4 million acres is the largest contiguous wilderness in the Lower 48 states.