Former Georgia Governor Trump's Pick for Ag Secretary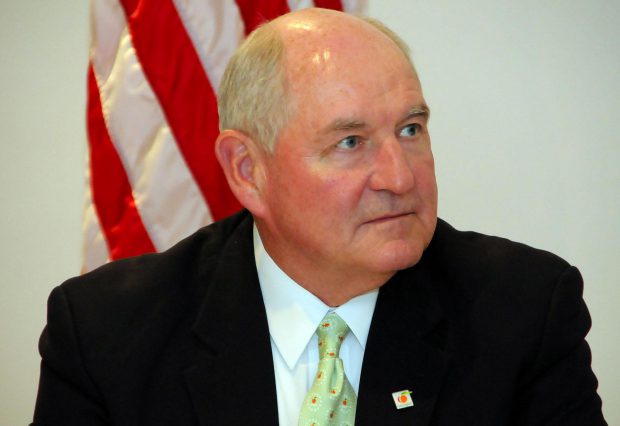 Sonny Perdue, a former Georgia governor who famously led a prayer vigil for rain outside the state Capitol during a drought, is president-elect Donald Trump's pick to lead the Department of Agriculture, which oversees the Forest Service.
Trump announced his choice just a day before taking the oath of office, filling the final vacancy in the president-elect's prospective cabinet.
The appointment is widely seen as a nod toward rural voters who voted overwhelmingly for Trump. Perdue, who served as Georgia's governor from 2003 to 2011, grew up on a farm in the state.
There was widespread speculation in recent days that Trump would name a Latino to the post. The president-elect's proposed cabinet would be the first without a Latino since the Reagan administration.
Perdue lacks a clear track record on issues affecting national forests. Georgia is among the top lumber-producing states, but virtually all of that timber is located on privately held tracts. Trump has pledged to implement widespread cuts to environmental protection regulations and to increase logging and mining on federal lands.
In 2014, Perdue wrote an op-ed published in the National Review in which he railed against those who are concerned about climate change.
"It's become a running joke among the public," Perdue wrote," and liberals have lost all credibility when it comes to climate science because their arguments have become so ridiculous and so obviously disconnected from reality."
If confirmed, Perdue will oversee an agency with about 100,000 employees and an annual budget of $155 billion. The department oversees 154 national forests and 20 national grasslands, covering 193 million acres.